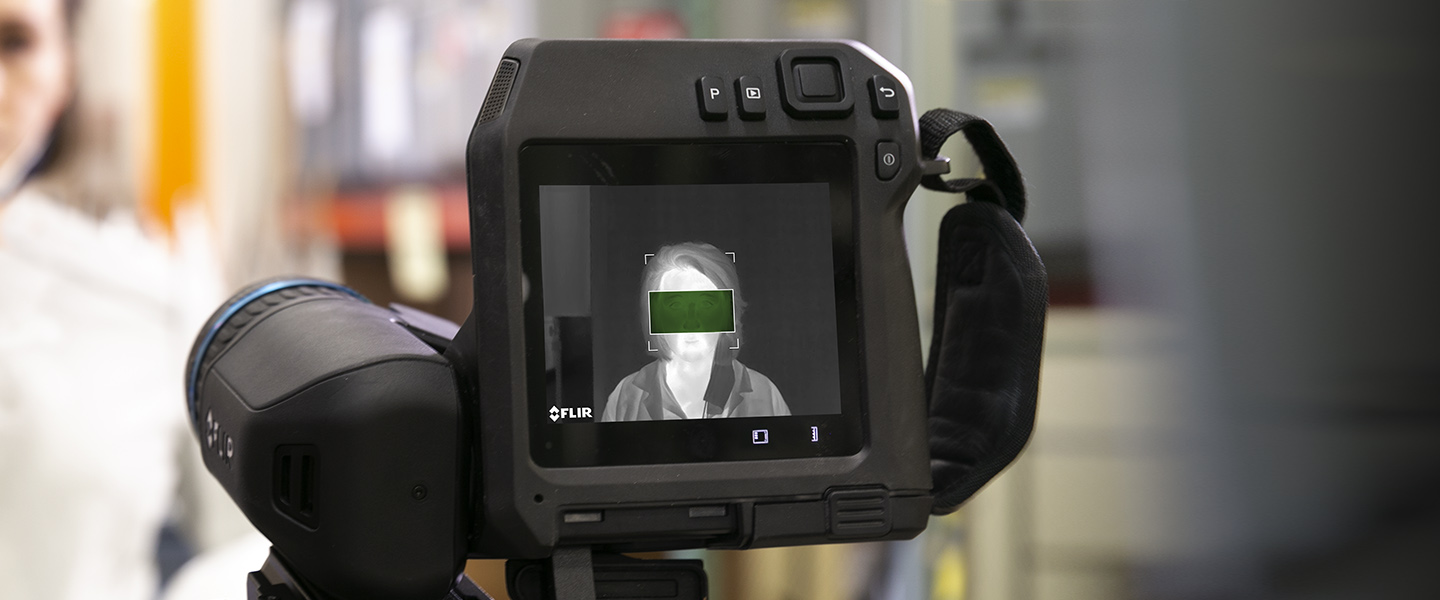 Thermal Cameras for Elevated Skin Temperature Screening
Easy to Deploy Thermal Imaging Camera Systems for the Fight Against COVID-19
As we get back to work, we are still at risk of continued interruption of operations due to the spread of infection and disease. Thermal imaging solutions from FLIR can help screen for elevated body/skin temperature – a possible sign of infection.
From public spaces such as airports and train terminals to federal buildings, private offices, and factories – deploying thermal imaging cameras for screening provides a more safe and secure environment for all.
---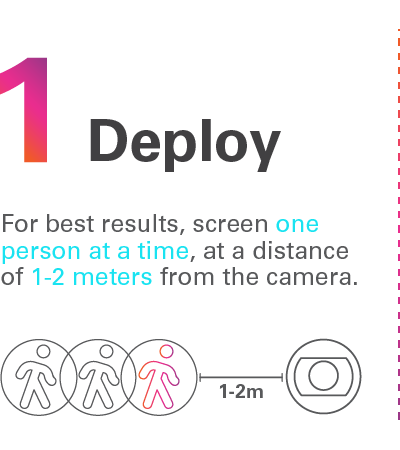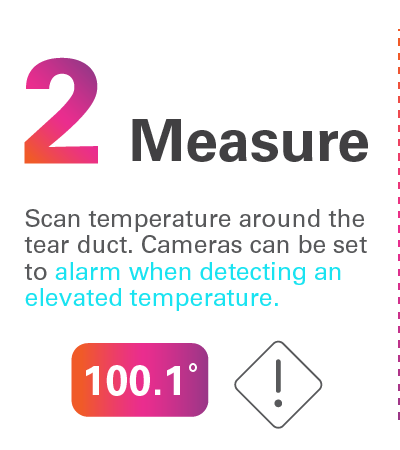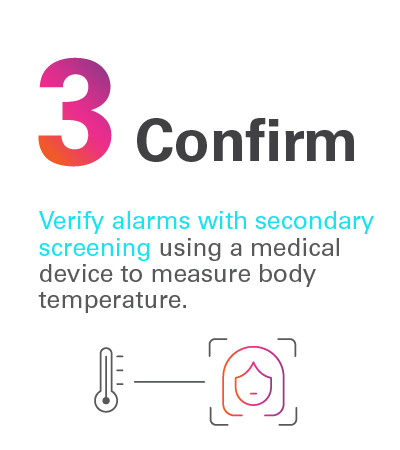 Screening Solutions for Every Application

SMALL BUSINESS & Retail
Easily deployable handheld and fixed mount cameras equipped with FLIR Screen-EST™ allow your business to get safely back to work. Screening for elevated skin temperature can both protect your staff and your customers from potential exposure to infection.

INdustry & Infrastructure
From large manufacturing operations to airports and sports arenas, protecting individuals as they pass through these high traffic areas is of the utmost importance. FLIR thermal cameras and Screen-EST™ software allow operators to quickly and safely scan without disruption.

Government & Defense
Screening solutions provide you with the first line of defense as you return to duty. Fully integrated and scalable solutions like the A700-EST™ IS provide the confidence needed to maintain force readiness.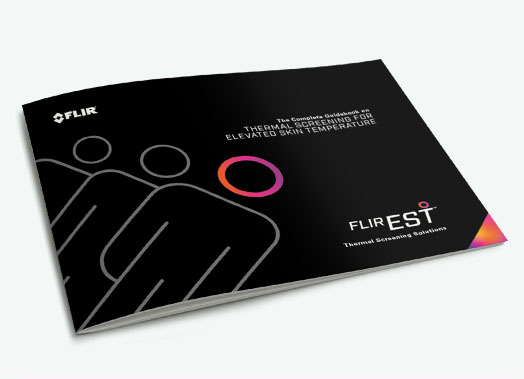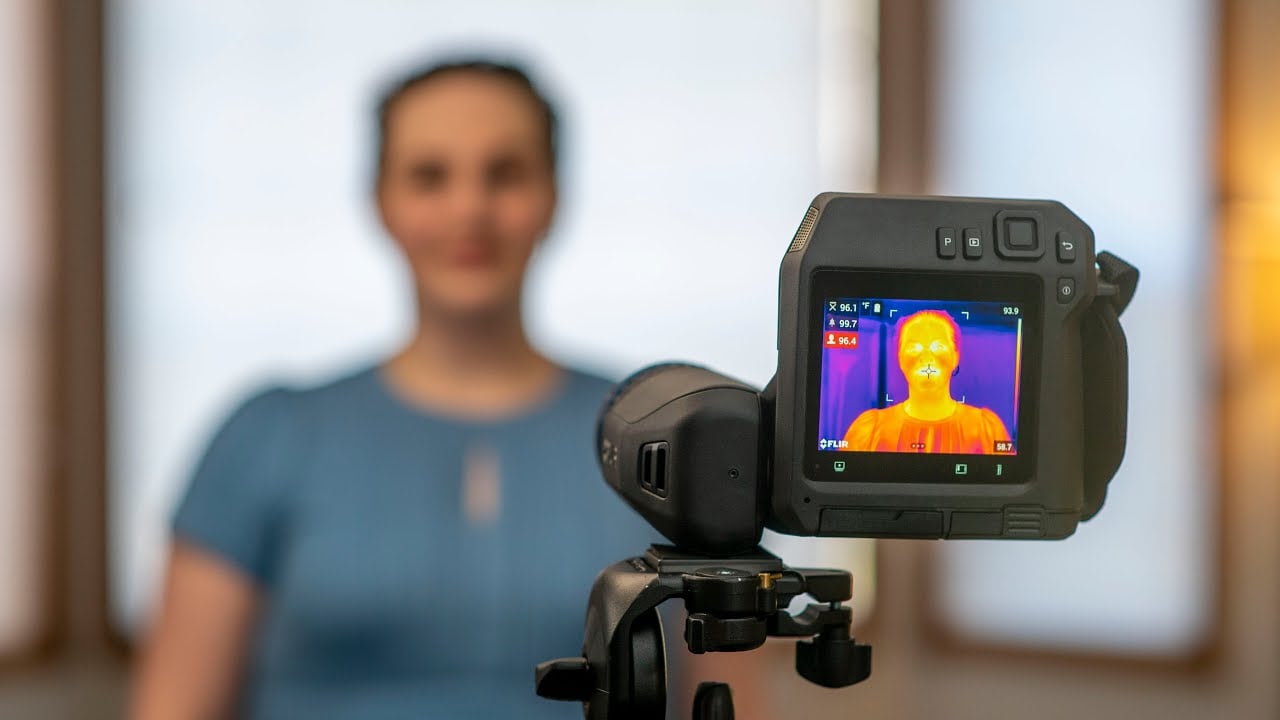 ---
How to Screen for Elevated Skin Temperature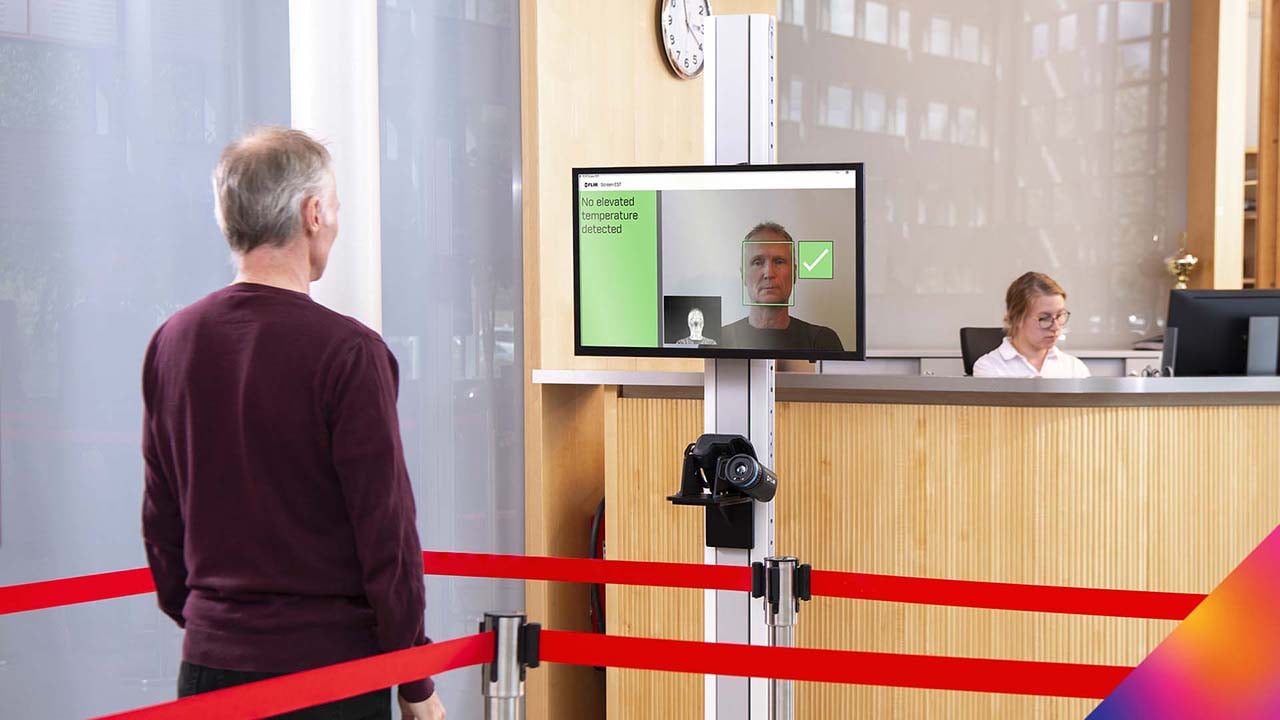 ---
FLIR Screen-EST™ Skin Temperature Screening Software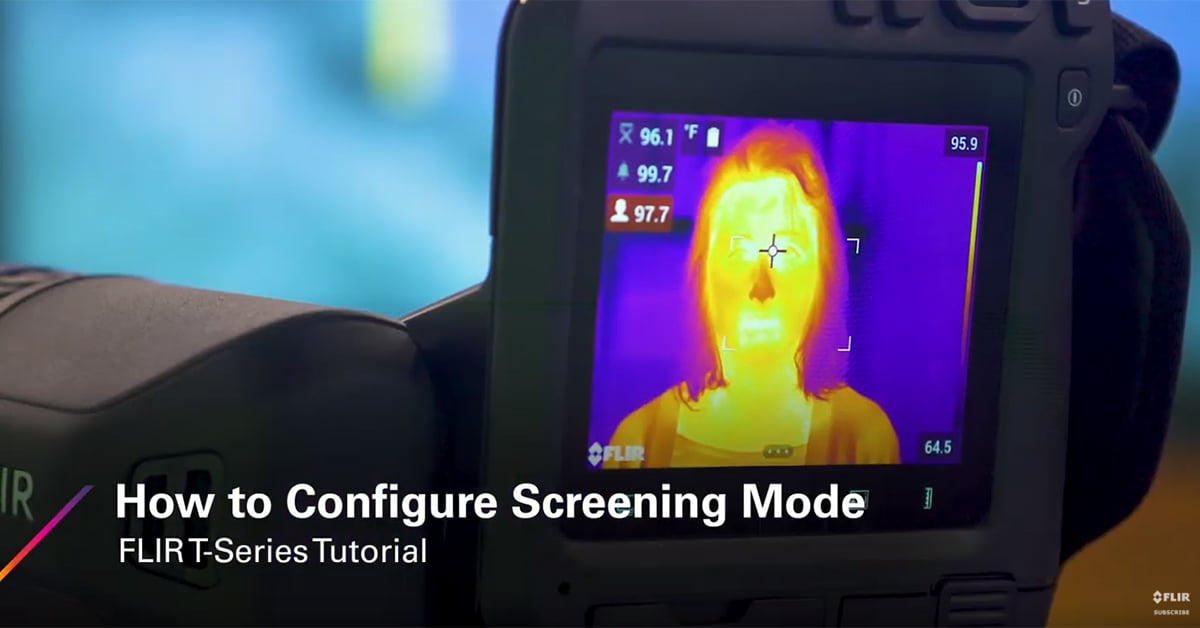 ---
How to Configure Screening Mode on a FLIR T-Series | Elevated Skin Temperature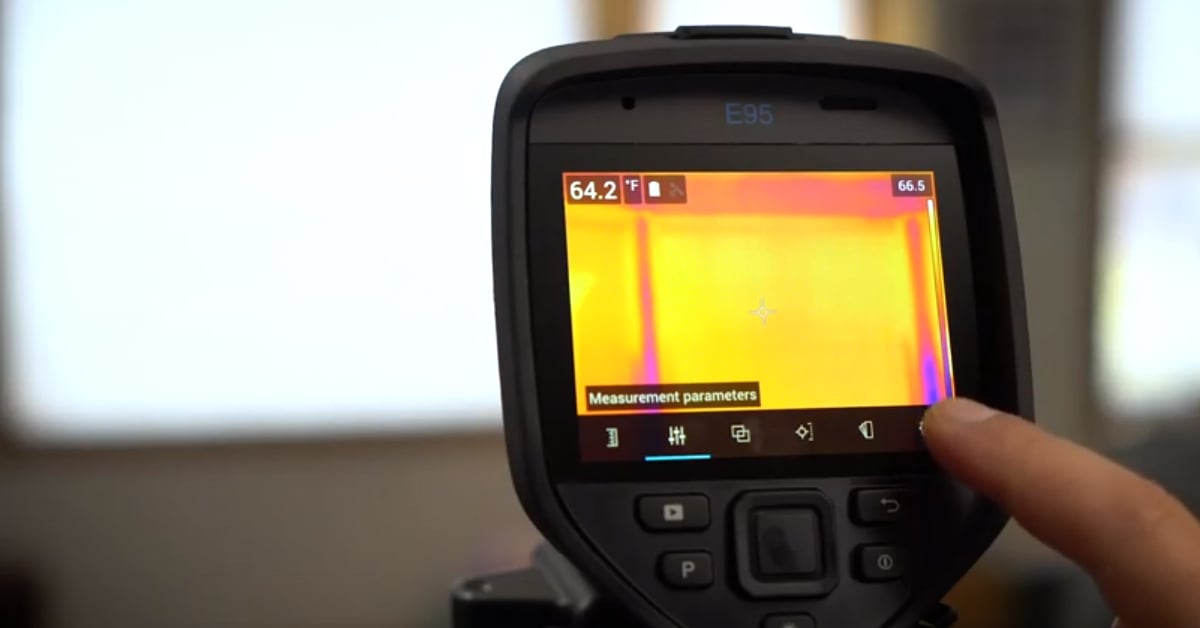 ---
How to Configure Screening Mode on FLIR Exx-Series | Elevated Skin Temperature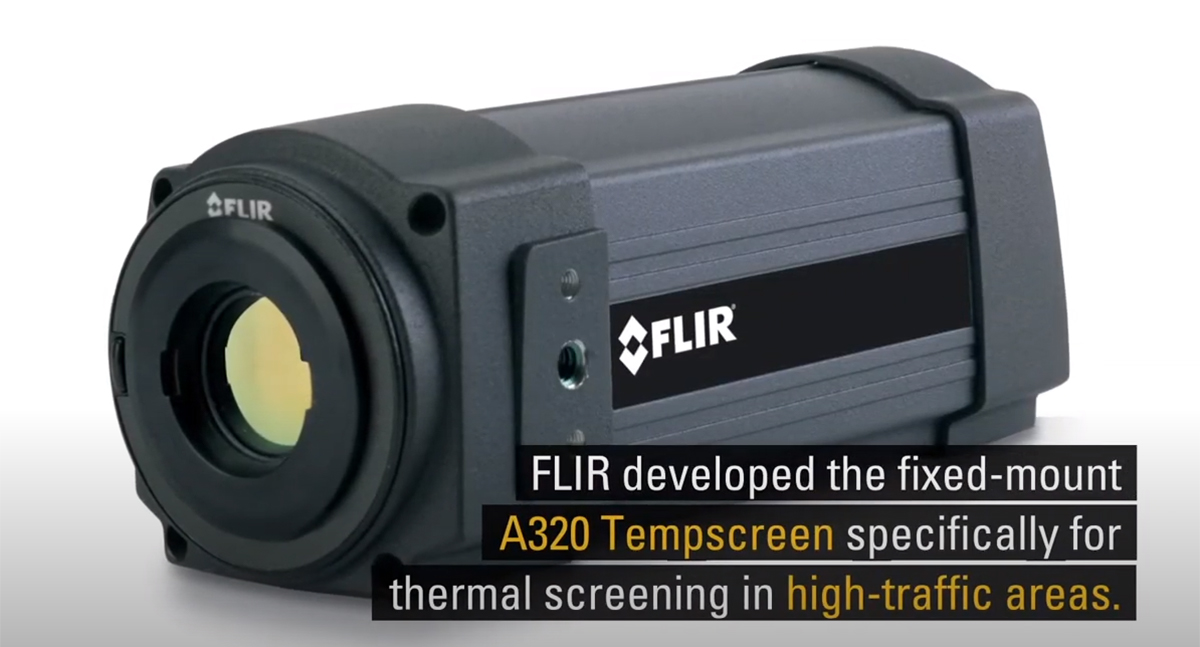 ---
Elevated Skin Temperature Screening with the A320 Tempscreen
THE FLIR ADVANTAGE
When it comes to protecting your front line, not just any thermal camera will do. Our screening solutions are built on 50 years of experience in thermal imaging technology. Deployed for more than 17 years for elevated skin temperature screening, our recommended cameras are registered with the U.S. Food and Drug Administration.
Your camera purchase is backed by our 2-10 warranty, and supported by our global network. Additionally, we offer comprehensive resources for training and implementation of our technology. From our free training resources for deployments, to the Infrared Training Center® certificate program for elevated skin temperature screening - we've got you covered.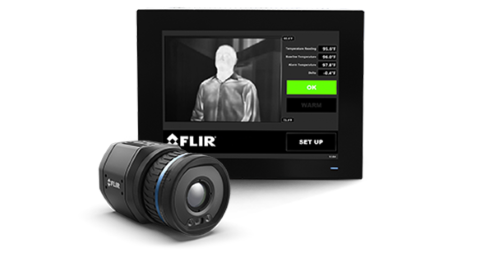 NEW
Application Spotlight
This fully integrated EST™ system was recently deployed at the Pentagon Visitor Center in Washington, D.C. to allow for rapid screening and protect front line workers.
---
Scaleable Solutions for Every Organization

Handheld & Portable
With options for a range of budgets, handheld solutions are great for smaller, temporary, or mobile screening situations. Cameras like the FLIR E86-EST, T540-EST, and more feature FLIR Screen-EST™ on-board, ensuring quick-moving and intuitive screening. These cameras can be used by operators as handheld, or deployed on tripods for fixed positions.

Fixed-Mount Solutions
Ideal for permanent deployments, cameras like the A500-EST and A700-EST are perfect for reception areas, employee check-in, security checkpoints, and more. These fixed-mount thermal cameras feature FLIR Screen-EST™ mode, streamlining the step-by-step process for both subjects and operators. These cameras are compatible with industry standards, and designed to integrate with your existing enterprise infrastructure.

Custom Integrated Solutions
Designed to integrate with a wide range of video management systems, the FLIR Elara™ FR-345-EST brings on-edge analytics and high-throughput performance to your existing security ecosystem. Our global partner network of FLIR experts is ready to help design and integrate the best solution for your specific screening program.
Disclaimer for Products Sold Under FDA Enforcement Guidance
Product is not FDA cleared or approved. Product is for triage body temperature measurements only during the duration of the COVID-19 public health emergency.
Thermal measurements should not be solely or primarily relied upon to diagnose or exclude a diagnosis of COVID-19, or any other disease.
Elevated body temperature should be confirmed with secondary evaluation methods.
May only measure one temperature at a time.
Visible thermal patterns are only intended for locating points from which to extract thermal measurement.