How can thermal technology help US cities increase public safety and save lives?
Hosted by Jason Messerschmidt, Director of Sales for Public Safety Solutions for the Americas.
In this recorded webinar, FLIR public safety experts to discuss how drones, maritime cameras, TICs, traffic cameras, and monoculars can enhance the safety and efficiency of your city.
Webinar topics include:
Firefighting and law enforcement applications and tools
FLIR maritime applications
Drones: sUAS payloads and SkyRanger R70
Intelligent transportation solutions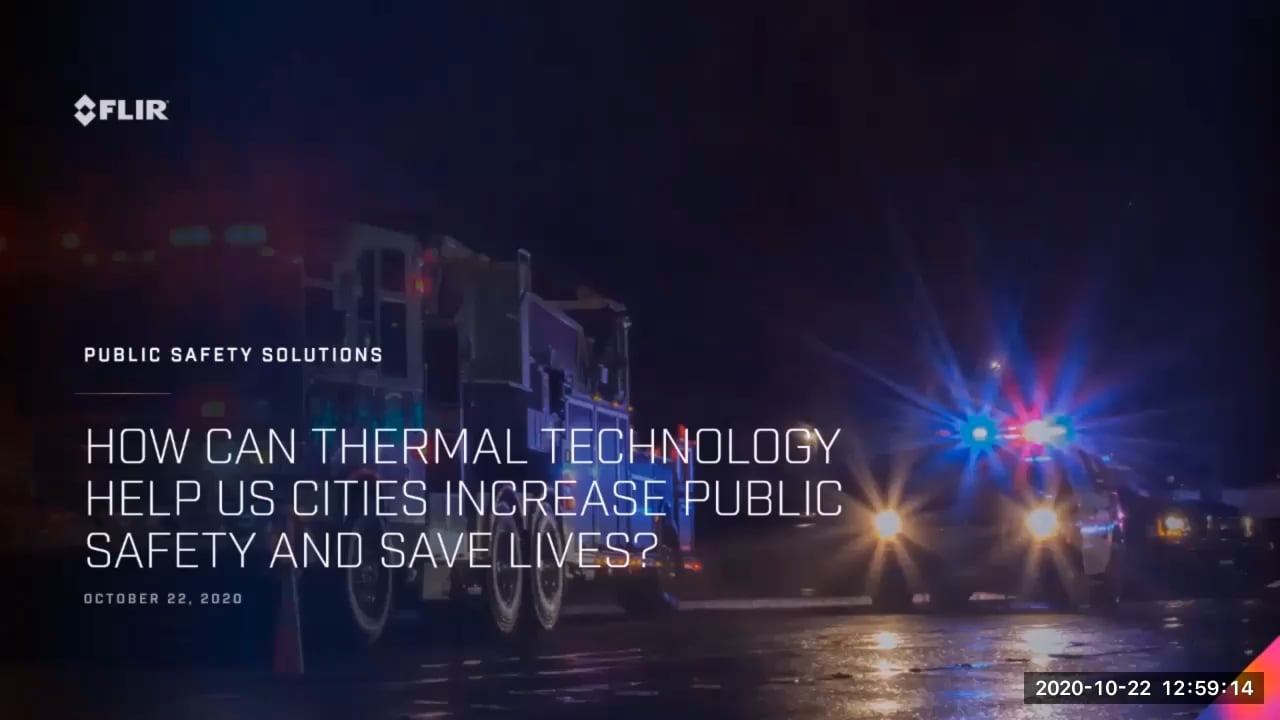 ---